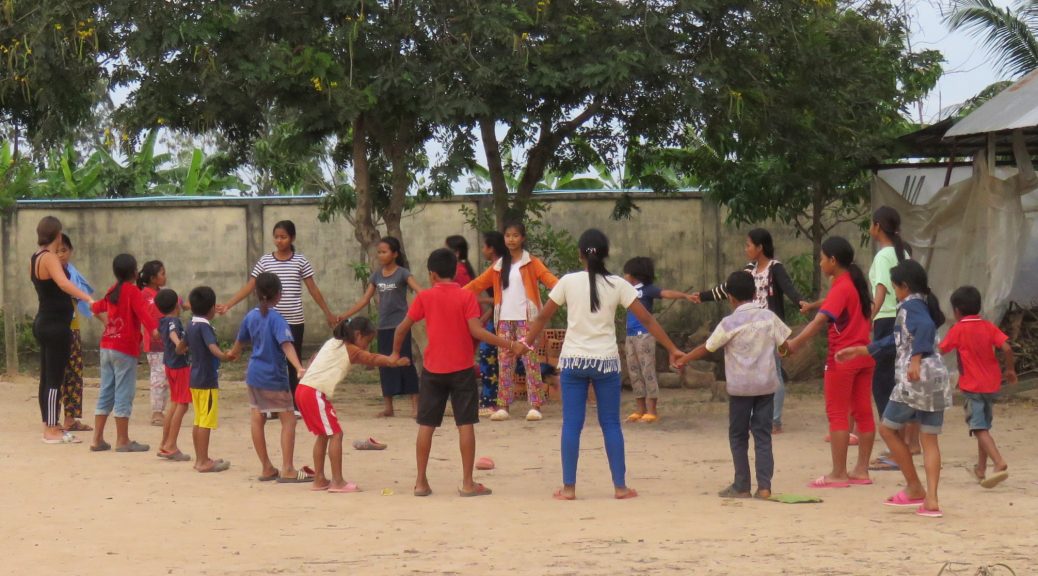 Child Protection Policy
Child Protection Policy
Whilst at Samrong Farm, every volunteer must abide by our Child Protection Policy and adhere to the advice within this document.  The farm Management and its co-ordinators are committed to protecting children from harm and abuse.  We work with the interests of the children being paramount.  We strive to convey awareness of all issues concerning Child Protection.
Code of Conduct for Volunteers
Children at the Farm are from many backgrounds, some are orphaned, parted from their families, from disruptive backgrounds or generally lacking in parental contact, so children may initiate physical contact and it is important to be warm with them. It is essential to be mindful of the guidelines of what is acceptable and unacceptable.
It is acceptable to give hugs but a shoulder to shoulder 'A' frame hug is advisable.
Pre-teens (10-12) can be at a difficult stage and physical contact can be confusing; extra care and the ability to recognise change is essential.
Physical, sexual and verbal abuse is not permitted even to other Volunteers.
In the learning environment, where it may be of benefit to develop a 'one to one' situation, i.e. speaking languages to build up confidence, it is important to work in an area where you can be seen by other adults. Bedrooms, bathrooms and rooms with locked doors must be avoided.
Volunteers should never favour one particular child,  emotionally or financially. This can cause resentment and future problems when the volunteer leaves. Share your attention around, even when some children are difficult to interact with. There are ways to contribute to a child's future but this can be discussed with the management.
When speaking to the children, Volunteers need to be sensitive about the questions asked. This also applies to teaching and any materials used in activities. Every child has their own story and could be sensitive due to their situation. Every child will have dreams and aspirations. Questions concerning their past or families may be difficult for the child.
Never promise to keep a secret, always let the child speak, never make assumptions, never humiliate or not take the child seriously.
Do not just be seen as a figure of fun, or someone who will hand out goods such as sweets and presents. There are opportunities for this but it has to be at appropriate times otherwise Volunteers are seen in the wrong context.
Being a Volunteer is not always easy. Children need an understanding of why a Volunteer may be at the Farm. Volunteers should be seen as a helpful adult and as a role model.
Although it is part of the ethos of the farm to have fun and enjoy the environment, there are times when a more serious side must be exhibited in order to gain the children's respect and in order for them to concentrate on their studies or on instructions.