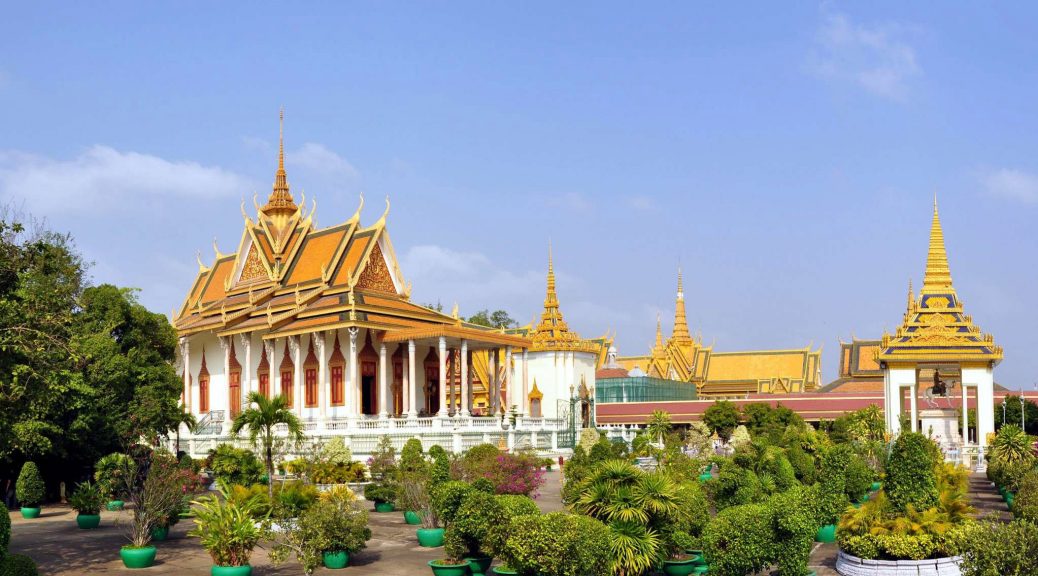 Sightseeing in Phnom Penh
Sightseeing in Phnom Penh
Why not combine volunteering with the Samrong Children's Farm and some sightseeing of Phnom Penh.
What's close to Phnom Penh?
The vibrant city of Phnom Penh, emerging from the dark and disturbing era of Pol Pot, is situated at the confluence of the Tonle Sap and the mighty Mekong Rivers.
Built on a grid system, the Capital does not have a distinct centre.  The three mile tree lined stretch of riverfront, known as the Sisowath Quay, is one of the most popular and attractive areas in Phnom Penh.  Here, overlooking the Tonle Sap, there is a wealth of hotels, hostels, restaurants, and everything else required by the traveller including a French style café culture.
Attractions include the Royal Palace, Silver Pagoda, National Museum, and Victory monument.
The Central and Russian markets are a short ride away and are great for everyone's shopping needs; bargaining is essential.
Despite the horrors from the period of Pol Pot, no trip to Phnom Penh would be complete without visiting the emotive Choeung Ek Killing Fields and Tuol Sleng S21 Genocide Museum to understand the suffering of the Cambodian people.
Further Afield
Go the north east lies Siem Reap where the world famous Angkor Was temple complex is situated.  Easily reached in half a day by air-conditioned coach or by a 30 minute flight, this World Heritage site is without doubt the highlight of any visit to Cambodia.
Three hours to the south of Phnom Penh, is the seaside town of Sihanoukville and access point for a visit to the island of Koh Rong, which has spectacular bioluminescent plankton at certain times of the year.  An hour east of Sihanoukville is Kampot, famous for its pepper.  Also close to Kampot is the seaside village of Kep, famous for its crab.