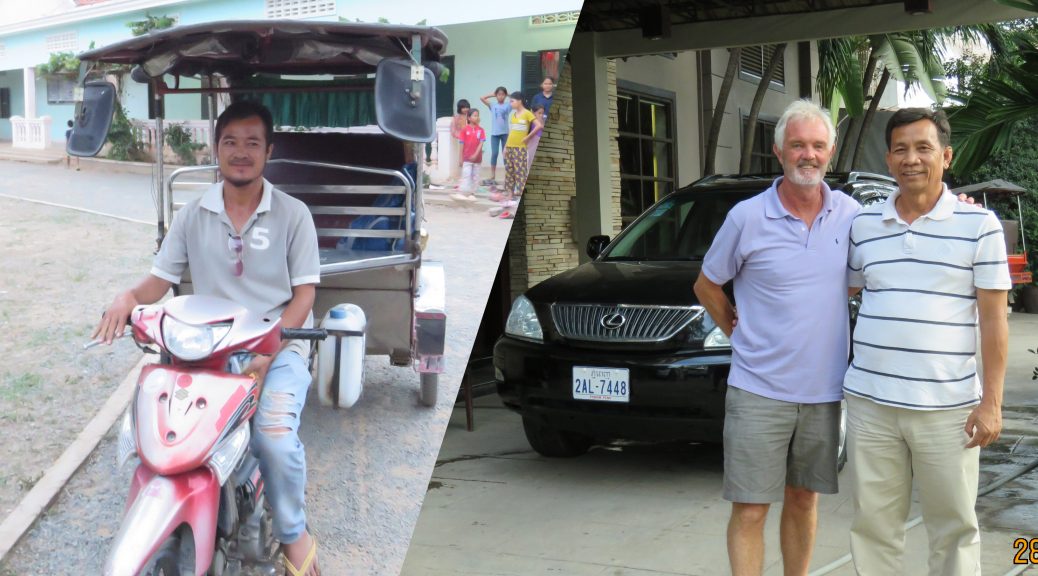 You will need to travel to Phnom Penh, which is usually a flight.  You will always need transport to the Children's Farm, and usually transfers from the airport.  Let us introduce you to a couple of our trusted suppliers.
Soda Taxi Service
Soda (that's his name) provides private taxi services.  Our negotiated fare of $15 to/from the Airport to central Phnom Penh is comparable to other taxi services but with the added bonus of comfort in his small fleet of luxury vehicles, a welcome change from the hussle and bussle of local transport. City tours are also available for those who plan to spend recreational time in Phnom Penh.
Tel. – (855) 12 666 334 / (855) 12 846 167 / (855) 69 301 227
Pen's Tuk-Tuk
'Pen' is our friendly, trustworthy tuk-tuk driver who has a knowledge of the farm and its environs. Being about 7km from Sisowath Quay, Samrong is easily reached by taxi but we feel that if funds are low, then this mode of transport is fun and cheap.
Tel. – (855) 86 877 35