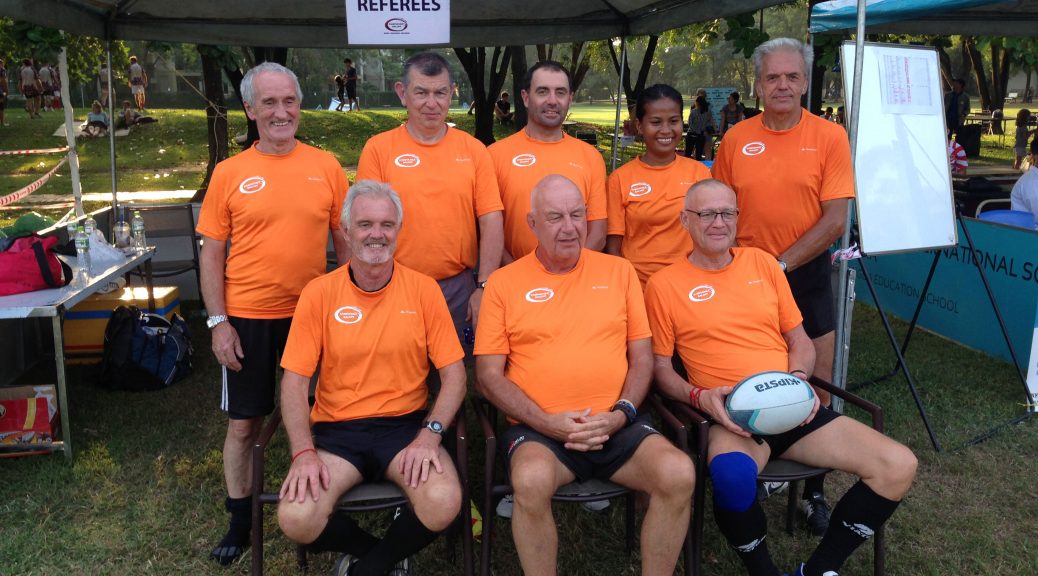 English Speaking Liaisons
English Speaking Liaisons
If you would like to chat with an experienced Samrong volunteer and fundraiser you can pick one from here.
Supporters and Liaisons for Samrong include a group of rugby referees who dedicate a considerable amount of time, donations and support to Dr Sam and his staff. The group, formed of an ex Police Officer, a Farmer, a Major Events Director, an ex Personnel Manager of a large National Company and a Director of Financial Services, have vast experience and are trustworthy individuals willing to assist with the Volunteering experience.
Ian Coltman
Email Ian: ianlcoltman@hotmail.co.uk
I visited Cambodia and Phnom Penh in 2005 as a Rugby referee at the Cambodian 10's and met fellow referee Bruce Birchall, who introduced me to Dr.Sam at Samrong in 2006. We became sponsors and decided to help in any way possible.
We soon realised that the warmth and enthusiasm of the children at the farm and the work there was rewarding and decided to encourage our referee group to help and sponsor this fantastic project.
At present we have 6 regular donors. We all visit at least twice a year and look upon the children there as part of our family.
Trevor Sharpe
Email Trev: trevsharpe@gmail.com
I first went to the Children's Farm in 2013 and have been a regular visitor since, making 3 or 4 visits each year. Each time I visit I am welcomed by children with smiling faces all wanting to talk and show you round.
Each visit we try to take clothes for the children and other necessities, with the help of rugby referee colleagues donations we have also supplied exercise books for school, toothbrushes and toothpaste, games equipment, dvds etc.
Whilst our small group work hard to donate clothes etc, we also manage to raise a small amount of cash to help.
Essentially a group of rugby union referees we involve others where we can to raise the profile of this very worthwhile community.
Bruce Birchall
Email Bruce:
bm.birchall@btinternet.com
John Stitt
Email John: john@dalegarth.com.au